Viking Afloat
is a family owned business with an enviable reputation for its first class boats and a concern for the details that have helped build it up into one of the largest and most popular companies on the canals and rivers of England and Wales.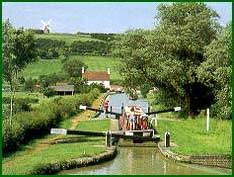 They have four hire bases strategically placed around the canal system and an on-line availability and booking system.

Their Worcester base lies at the heart of this historic city, on the Worcester & Birmingham Canal, close to its junction with the river Severn. From here you can enjoy all the waterways of the West Midlands, as well as the Rivers Severn and the Warwickshire Avon. The Stourport Ring is a very popular one week run and if you have two weeks free, then the Avon Ring is a superb trip.
Their Whitchurch Base is on the truly spectacular Llangollen Canal and it offers access to the Welsh mountains and to the Shropshire Union Canal, with delightful cruising through Shropshire, Staffordshire and Cheshire. The most popular trip from here is to cruise up to Llangollen itself, crossing the two impressive aqueducts.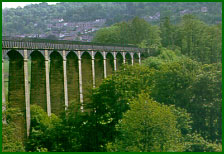 The base at Gailey is located on the Staffordshire and Worcestershire Canal just a few miles from the county town of Stafford. It is a perfect starting point for a variety of trips, including the outstanding and very popular Four Counties Ring or a visit to the delightful Caldon Canal. Two weeks allows you to cruise the Leicester Ring, The Warwickshire Ring, or a more leisurely run around the Four Counties ring, taking time to visit Chester and perhaps the Calden Canal.
Rugby is the site of their fourth base, situated on the charmingly rural Oxford Canal. This gives you access to a wide variety of trips through the glorious countryside throughout the waterways of the South Midlands. One week could take you round the Warwickshire Ring or on a number of very pleasant return trips heading towards Oxford, London, Warwick or Ashby.