Quality and Quantity


Black Prince is one of the major companies on the canals with no less than six strategically placed bases. This enables you to choose to explore virtually any of the main canals in England, Scotland and Wales.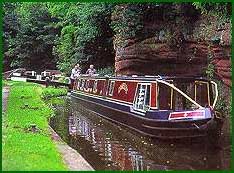 Stoke Prior, close to Bromsgrove, is their West Midlands base and it gives you the opportunity to cruise the one week Stourport Ring or over two weeks you can try the Avon Ring or the Warwickshire Ring.
Their bases at Stoke on Trent and Acton Bridge, both give you the option to spend a busy week on the Four Counties Ring and the Cheshire Ring, as well as a much more leisurely two week trip exploring all the contrasting waterways of the region.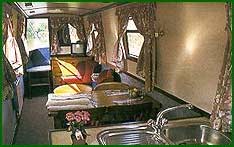 Chirk is the location of their base on the spectacular Llangollen Canal and a week allows you plenty of time to take in this spectacular canal and its unique attractions. A two week holiday lets you cruise further afield towards Staffordshire, perhaps including the Four Counties Ring and Chester.
Falkirk: Glasgow, Edinburgh & Falkirk Wheel .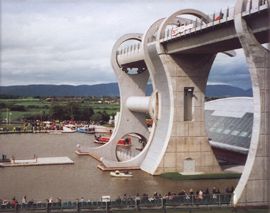 The Falkirk Wheel is 115 feet high - the equivalent height of eight double decker buses. It is 115 feet wide and 100 feet long. The wheel will lift loads of 600 tonnes (300 at each end) - the approximate weight of 11 adult African elephants. The structure stands in a 330 feet wide circular basin with moorings for over 20 boats. Before redevelopment, the site was a deep open cast pit left behind by mining, which ended in the early 1980s. Prior to that the site was the home of Scottish Tar, producing various tar-related products. The total project cost was approximately £17 million and work took 22 months. The wheel is designed to last for at least the next 120 years.

The first wheel-based boat lift was proposed by a German engineer at the beginning of the last century, though it was never built. The Falkirk Wheel is the world's first rotating boat lift and the first boat lift to be built in Britain since the Anderton Boat Lift in Cheshire, which dates from 1875.
Napton: North Oxford Canal

Ideally situated at the head of the North Oxford Canal, Napton is an ideal base for a large number of interesting routes. The circular route if the Warwickshire Ring is ideal for the more energetic and has the contrasts of beautiful countryside around Warwick, then industry near Birmingham and Spaghetti Junction. Out and back trips of beauty and interest can also be achieved, including Stratford-on-Avon, Oxford, Snarestone, or a visit to the Waterways Museum at Stoke Bruerne, depending on the number of locks you wish to negotiate.